For administrators and Power users:
Some changes introduced on how we deal with actions. There is a requirement that each Project/Division to have a supervisor and each action should have a responsible person assigned. To incorporate these key people we have made the following changes:
A Supervisor can be selected for each Project/Division. (Setting - Project/Division);
A responsible person can be selected for a new action. The Administrator can select and add a responsible person for each action (Action management);
Set priority
Set due date
Upload images or other documents to provide proof
Add comments when closing the action
The Supervisor will receive an alert message via email for all new actions;
Who can edit action - administrators, power users and supervisor of the Project/Division;
An action can be closed by administrators, power users, supervisor and resposible person of the Project/Division;
Any user or a contractor can add comments to an action.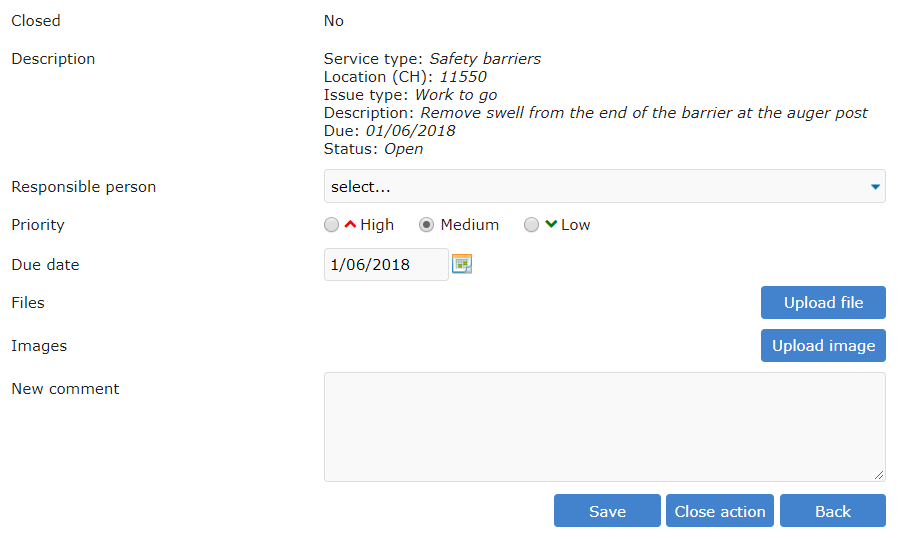 ---