The new Human Resources module is now available for you to use. This is an extension on your regular Users data and allows you to record all details relevant to your team members. This module include the following: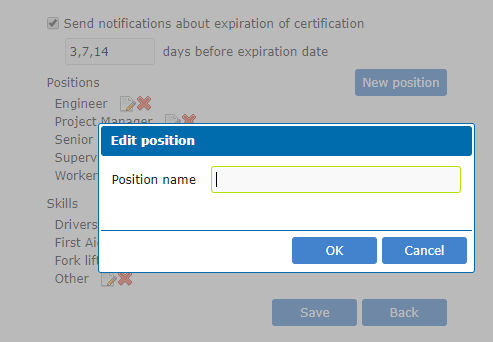 Employee number;
Add employment history;
Add notes to employee records;
Add qualification including upload of certificates;
Upload certificates and documents;
Enter next of kin detail;
Set roles and positions;
Set skill types and qualification;
Search by name, skill, status or by project;
Add profile image;
Receive notifications when certification expire;
Set the employees status if not active;
Confidentiality of information - Administrators and Power users will have access to all detail and regular Users and Contractors will only be able to view their own detail.
Go to your Settings > Subscription page and add this module as required.
---