If you have not already noticed, a recent improvements to the user interface has been introduced.
User can now enter their "name" and "last name" in separate fields which will will be the first stage to introducing the new human resource management upgrade.
Additional to this the new level of user authority has been introduced: "Power user"
Power users have full access to data of all modules, can edit and delete any data fields, can edit users (like administrators), but they don't have access to settings within modules, cannot edit subscription or make payments. The administrator account will have these functions allocated to maintain governance integrity of the account.
We suggest that all users accounts listed as "Administrators" to be downgraded to "Power user" accounts and leave the single Administrator account that can be used to manage settings and subscription.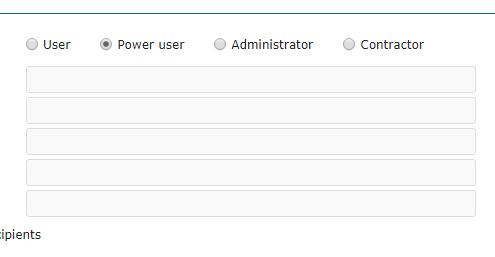 Share HSEQ Manager with others:
HSEQ Manager (HSEQ Management System) has the opportunity for HSEQ members to join the affiliate program. How it works is simple - Join as an affiliate and receive commission back on subscriptions paid by your referrals. This offer is available to current subscribers and HSEQ Manager users. Remember, we don't advertise and only rely on word of mouth.
To register for this opportunity - please follow the link and register. http://hseqmanager.com/affiliates
---