News and updates
---
11/10/2018
Human Resources - Medical information and record keeping
Record medical history
You can now record all medical detail for your users, upload paperwork, record events, dates, appointments, issue type, add appointment notes.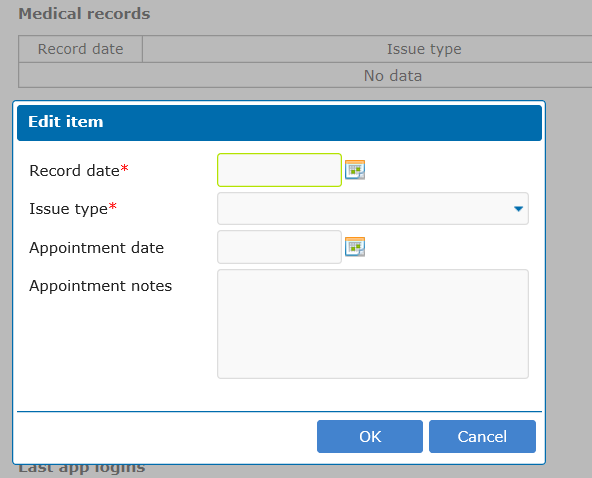 Settings
Add medical "issue type" under the settings tab (this should be done by administrators)
Record keeping is essential part of the process when someone is injured at work. Also, civil claims for injury can be made up to 3 years after an incident (depending on your legislation/laws), so it is a good idea to also keep risk assessments relating to the previous 3 years. Some records relating to health or environmental risks must be kept for longer periods.
---
13/08/2018
Welcome to the F3 Group
HSEQ Manager welcomes the F3 Group and we look forward to partnering with them to achieve a smarter, safer workplace.
About F3 Group
F3GROUP is a strategic and professional development manager, founded on talented people and simple principles, that create viable environments.
F3GROUP is committed to creating collaborative, value driven and innovative solutions to simple or complex development or construction challenges, no matter how large or small.

For more information about teh F3 Group and their services, please visit f3g.uk
---
13/08/2018
Welcome to Hi-Ten (UK)
HSEQ Manager welcomes Hi-Ten and we look forward to partnering with them to achieve a smarter, safer workplace.
About Hi-Ten
Based in the UK, the Company is a leading stockist and fabricator of concrete reinforcement bar, mesh and accessories with a nationwide network of 12 manufacturing centres from which they provide an innovative, rapid and cost effective service to building and civil engineering contractors throughout the UK, Eire and the World.

For more information about Hi-Ten and their services, please visit http://www.hy-ten.co.uk/
---
28/05/2018
Action Managment - Changes made to the system
For administrators and Power users:
Some changes introduced on how we deal with actions. There is a requirement that each Project/Division to have a supervisor and each action should have a responsible person assigned. To incorporate these key people we have made the following changes:
A Supervisor can be selected for each Project/Division. (Setting - Project/Division);
A responsible person can be selected for a new action. The Administrator can select and add a responsible person for each action (Action management);
Set priority
Set due date
Upload images or other documents to provide proof
Add comments when closing the action
The Supervisor will receive an alert message via email for all new actions;
Who can edit action - administrators, power users and supervisor of the Project/Division;
An action can be closed by administrators, power users, supervisor and resposible person of the Project/Division;
Any user or a contractor can add comments to an action.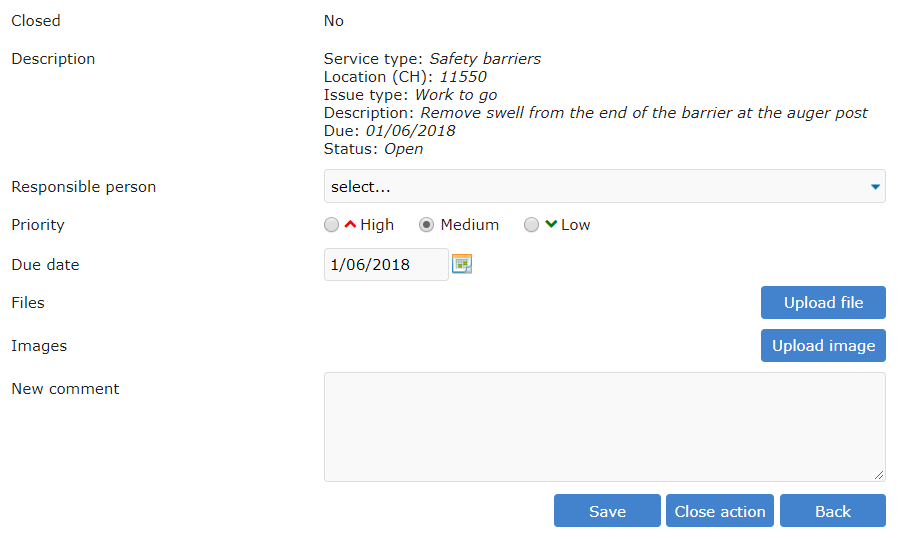 ---
14/03/2018
Welcome to ManpowerGroup Solutions
HSEQ Manager welcomes ManpowerGroup Solutions and we look forward to partnering with them to achieve a smarter, safer workplace.

About ManpowerGroup Solutions
ManpowerGroup Solutions is part of ManpowerGroup, one of the world's leading HR companies. With branches in 82 countries, 30,000 employees and 400,000 clients, we put 348 people to work across the world….every minute! We continuously provide innovative solutions for the world of work.
For more information, please see www.manpowergroup.be
---
14/02/2018
Human Resources Module
The new Human Resources module is now available for you to use. This is an extension on your regular Users data and allows you to record all details relevant to your team members. This module include the following: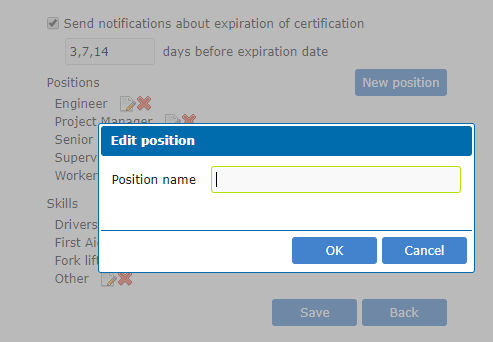 Employee number;
Add employment history;
Add notes to employee records;
Add qualification including upload of certificates;
Upload certificates and documents;
Enter next of kin detail;
Set roles and positions;
Set skill types and qualification;
Search by name, skill, status or by project;
Add profile image;
Receive notifications when certification expire;
Set the employees status if not active;
Confidentiality of information - Administrators and Power users will have access to all detail and regular Users and Contractors will only be able to view their own detail.
Go to your Settings > Subscription page and add this module as required.
---
05/01/2018
Changes to Projects/Division settings
Administrators can now deactivate older projects that has been completed. This will prevent the project from being displayed on your project list. Go to your Settings > Projects/Divisions and select the project to be deactivated.

---
30/11/2017
HSEQ Manager welcomes GSE Environmental on-board
HSEQ Manager welcomes GSE Environmental and looks forward to partnering with them to achieve a smarter, safer workplace.


About GSE
GSE is a leading manufacturer and marketer of geosynthetic lining products and services. We've built a reputation of reliability through our dedication to providing consistency of product, price and protection to our global customers.
Our commitment to innovation, our focus on quality and our industry expertise allow us the flexibility to collaborate with our clients to develop a custom, purpose-fit solution.
For more information about GSE services contact GSE Environmental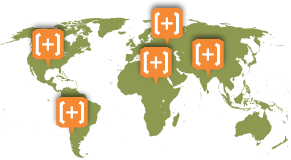 ---
16/11/2017
New user level "Power user"
If you have not already noticed, a recent improvements to the user interface has been introduced.
User can now enter their "name" and "last name" in separate fields which will will be the first stage to introducing the new human resource management upgrade.
Additional to this the new level of user authority has been introduced: "Power user"
Power users have full access to data of all modules, can edit and delete any data fields, can edit users (like administrators), but they don't have access to settings within modules, cannot edit subscription or make payments. The administrator account will have these functions allocated to maintain governance integrity of the account.
We suggest that all users accounts listed as "Administrators" to be downgraded to "Power user" accounts and leave the single Administrator account that can be used to manage settings and subscription.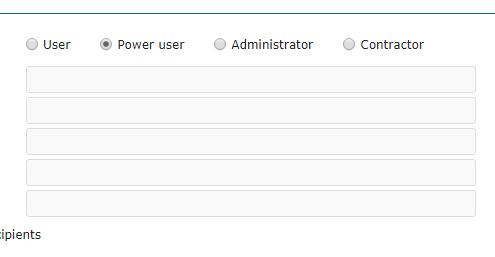 Share HSEQ Manager with others:
HSEQ Manager (HSEQ Management System) has the opportunity for HSEQ members to join the affiliate program. How it works is simple - Join as an affiliate and receive commission back on subscriptions paid by your referrals. This offer is available to current subscribers and HSEQ Manager users. Remember, we don't advertise and only rely on word of mouth.
To register for this opportunity - please follow the link and register. http://hseqmanager.com/affiliates
---
18/10/2017
Preferred Supplier - WALGA
HSEQ Manager (Xcetra Pty Ltd) is pleased to announce that we are now officially a preferred supplier with WALGA. For further information please visit WALGA here.

Xcetra Pty Ltd has developed HSEQ Manager reporting system which is one of the world's first smartphone applications for reporting health and safety matters. It is a functional tool, through which basic and advanced HSEQ reporting can be captured and delivered at the time of any incident without using a paper-based system. The system features the ability to submit reports, update registers, conduct inspections, manage defects, submit requests and complete timesheets, etc.
The seamlessness of this application encourages our teams to report all events as they occur which in turn enhances productivity and provides you with the tools to report, monitor and manage your organisation's health, safety, environment and quality for continuous improvement and compliancy. All reporting is captured in an online database which can be actioned as required.
Our services at Xcetra can help your organisation with business systems and software requirements. For more information please visit hseqmanager.com.au or xcetra.com.au.
---