What can you expect from the app
---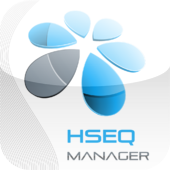 The app is designed to record events on the fly and without having to rely on paper notes or on memory that may disappoint you later. We have all tried this before this and yes, we have failed when we postpone capturing of the event. Realizing, that the many events or occurrences we experience can be recorded to help an organisation learn and improve. We here at HSEQ Manager have decided to create a solution that will use the data we collect to provide helpful statistics and improve sustainability and productivity in our organisation.
Let's discuss how we do this (future)
There are five categories that are being developed and each with a series of modules that contain specific forms, applications or data sets. These modules can be described as little tools to help you record and improve paperless. The items with an * will be available soon.
HSEQ Reports
Accident/Incident reports
HSE Near Miss reports
Hazards reports
Non-conformance reports
Quality near miss report
Improvement report
Behavioural report
Punch list
Registers
Chemical register
Electrical register
Equipment register
Lifting equipment register
Fuel/Oil register
Assessments
Plant risk assessment*
Task risk assessments*
Site risk assessments*
Take 5's*
Requests
Service requests
Materials requests
Management modules
Dashboard summary
Advanced dashboard summary
Human resources
Action management
Alerts
Settings
Inspections
Safety meetings*
Diary*
Documents*
Records*
Risk & Hazard management*
Contractor management
Management reports*
Injury Management*
Online learning*
Job Hazard Analysis (JHA's)*
Safe Work Method Statements (SWMS)*
Training*
Rostering*
These modules will be developed over time, but for now we will provide you with the essential bits to get you started. We have received feedback from users over the past few months and from this the list was developed. We are working on a format and content required to provide you with everything possibly required. Most of the modules will be app based and then the rest will be web based.
Our system
This is where you need to start if you are the company HSE administrator.
We have decided that we will use the app as a device to capture the data and then it is sent to a local place where the content is stored, managed and redistributed to the team members who need it most. The web interface is where the administration of the reports are managed. There is a list of Management Modules which will become available for management and reporters to use in the near future.
Managing the reports & data
With the management modules you have several tools to your disposal to manage HSEQ data. "Communication" is so fundamental to the success of any organisation that we linked this to "continuous improvement" and the result is that a few new modules have been added to our "to do list" – see below.
Dashboard Summary – this is a snapshot summary of what is currently being experienced in your company. This module will display statistics on reports, registers, requests and assessments which have been created each month and will also shows previous months data. This summary report will also show how many open reports you have and what they are. Your company users and other participating suppliers you may have will also be listed. This is displayed as graphs that show reports by project or location, reports by type and reports by users - all to measure engagement.
Alerts – User alerts are there to formally notify staff and your participating contractors of lessons learnt, hazards and other information important to the safety and health of your organisation. A simple alert page and distributed protocol without having to send emails to a list of recipients. This module will allow you to select and publish to all users or just your participating contractors.
Action Management – This future module is to ensure things get done. Action tracking ensures that actions are completed by the appropriate person within the appropriate timeframe. Action management allows all people to be accountable for safety and getting things done correctly. This is a great tool to have and will be included in the next edition.
What to expect on app download
First you need to register. Once you have registered you may add as many users to your company portfolio as you wish. Once added, they will be able to log in and start generating reports. This will be discussed in our documentation in more detail.
With the starter package you will receive 7 modules available on the app and a management modules to get you going – simple dashboard & report view section. Register here and download the app here.