---
Administrator will be able to download reports from the system using a selection of methods.
1. One each module page on the last column is an option to download each individual file. This allows the user to export to a Word or PDF document.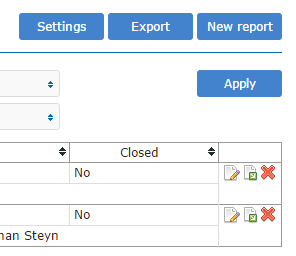 2. For mass download the export button can be used which allows PDF, Excel and CSV downloads. The user will be able to select a download for individual projects or by report / inspection type.