Many users you may have on any of your projects may be Contracting for you. For this reason you can add users to the system that works for a Contractor. Here is how to set up a Contractor.
1. From the top menu bar select Settings - Contractors and select New Contractor.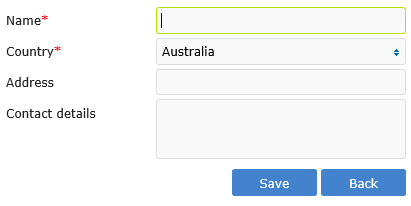 2. Fill in the Contractors Company Name, Country, Address and Contact details.
3. Go to the Users menu item and add the Users that work for this company.
From the users menu select the user that you want to add to a specific contractor.