The application can be downloaded from the app stores. Follow the link to select what type of app platform you need. Once this is done you are halfway there.
Step 1
Download the app from any store - follow the links above.
Step 2
Register your company on this website. This can be done by selecting Register on the top menu.
Step 3
Add users to your list under the Users menu item. The system will send each user an email with a link to verify the account. Once this is done each user can start using the app using the same login detail.
Step 4
Now add your contractors, projects and modify templates as required.
Step 5
Add additional templates as required - Punch List (Defect Management), Inspections, Requests and Registers. Also see Punch List and Inspections on the How To menu.
Step 6
Once you are familiar with the system and ready to deploy within your company then go to Subscriptions on the summary page and select users, modules and payment period which suits your company needs. Remember to read the documentation on Modules and General.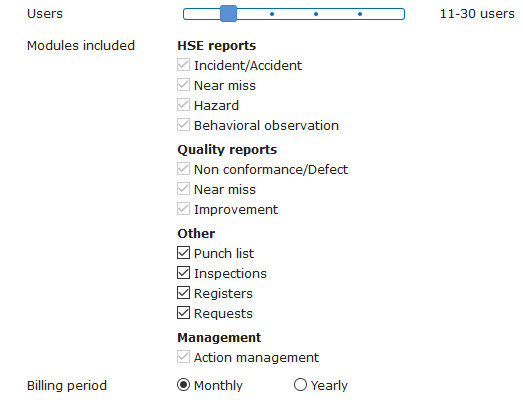 Payment details can be entered on the payment box and discount coupon code may also be used.