This module is designed to capture all your company's audits in one place with the ability to communicate "Actions" to close out the audit for compliance.
Details
The module allows you to:
Set date
Enter audit team
Enter audit type
Short description
Add corrective/preventative actions
Upload files (original paper copy of the audit)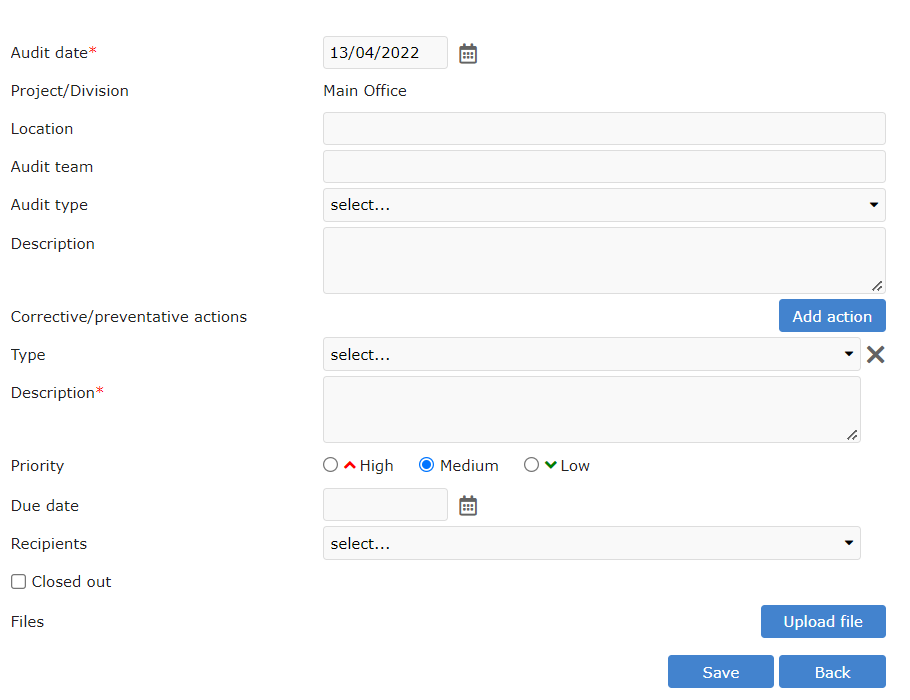 Add actions
Simply click on the 'Add action' button and add an action. Enter a description of the action, set the priority, due date. Then select the recipients (persons responsible to close out the action.
What happens to the Actions created?
All actions will be sent to the recipients and the details of the action will be recorded in the 'Action Management' register. The user can select the action from the app and then close it out by providing some evidence to show proof.
Easily add Action Management module to your subscription - ask your administrator to include this module.