The scroll fields in each of the modules can be set or changed. The fields for HSE and Quality modules can be changed under each module. Please note that changing these fields will affect all older reports already created.
1. Open the module that needs to be changed and click on the Settings button.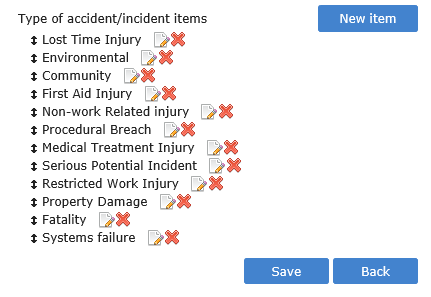 2. Either add a New Item or Edit and existing item.