Inspections Module explained
1. What are Inspections
"An inspection is, most generally, an organized examination or formal evaluation exercise. In engineering activities inspection involves the measurements, tests, and gauges applied to certain characteristics in regard to an object or activity. The results are usually compared to specified requirements and standards for determining whether the item or activity is in line with these targets, often with a Standard Inspection Procedure in place to ensure consistent checking. Inspections are usually non-destructive." ref: Wikipedia
Inspections are a way to allow all your user to undertake an inspection using the same criteria. Your inspection template can be created to suit the circumstances and needs of your organization.
2. Creating a template
Have a good idea of what you want to create. Usually you will have a template already in use and now all you want to do is "go paperless". Lets Start.
1. Go to Inspections and select Settings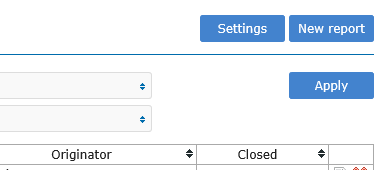 2. Select New Template and add the name of your new inspection template. For this example we used Weekly Site Inspection.

3. Select New Group and add the title of this group of questions. Once the group is created you can add a series of questions that falls in this group.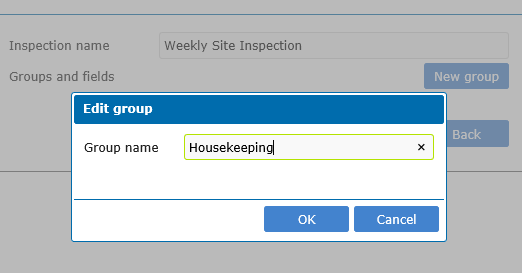 4. Add Fields below the Group header that was created in the previous step. Click on the + sign and add the question in the Field Name box. The answer can be in the form of - short text box, long text box, yes/no/NA, date/time or an image. You can also decide if this field is compulsory or not.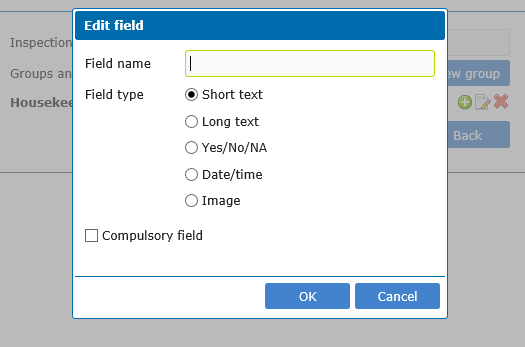 5. Once all your groups and fields are entered - rearrange the order of your fields by dragging them to the position required. Click Save.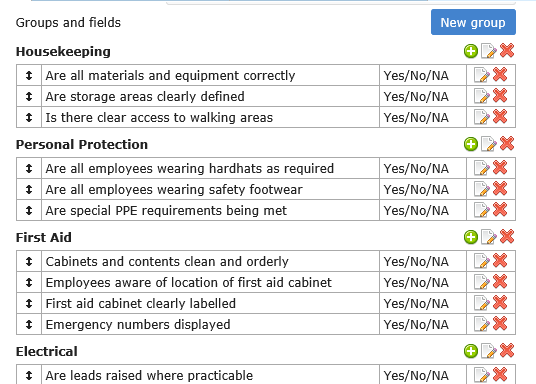 3. Using the Inspection module
Once created the users are ready to start using the module on hand held device. The user will be required to reload data on the device. The inspection module can be used for: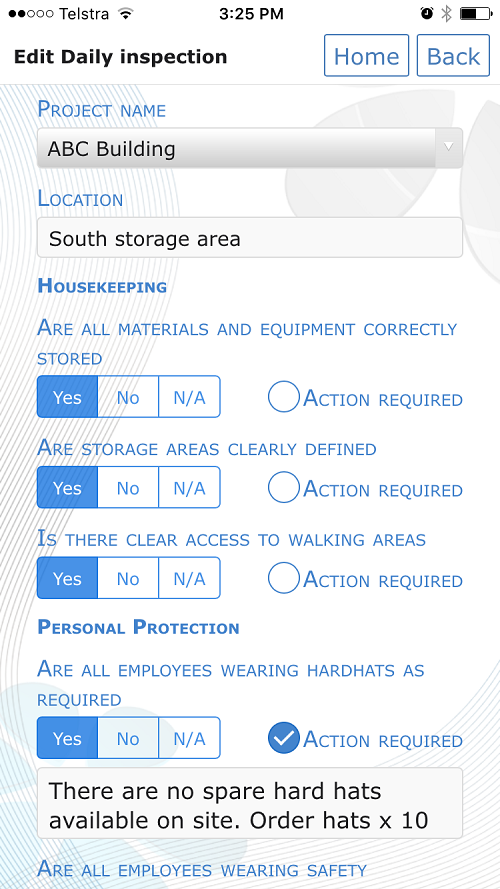 HSEQ compliancy (site inspections)
Plant and Asset maintenance (vehicle inspections)
Quality monitoring
Audits
4. What happens to the Inspection data collected
All inspections are listed in the Inspections module register. The register can be filtered by type of inspection, project, status or user. If there are any Actions created on any of the inspections, the detail will be transferred to the Action Management module where the Administrator can monitor and ensure actions are closed out.
5. Adding this module to your subscription plan
If this module is not available for your company ask your administrator to select the module on the subscriptions page and add it to your HSEQ Manager app toolbox.